Whether it is your yearly checkup time, in need of a comprehensive oral exam, in depth dental work or teeth whitening, we take care of all your dental needs
Clean, Modern Professional Office
Going to the dentist doesn't have to be nerve-wracking, feel at ease with our state of the art technology, entertainment in every room and well maintained office.
Expert Staff, Services and Professional Assistance
Our friendly and caring staff is the reason we have near perfect online reviews and our patients continue to refer.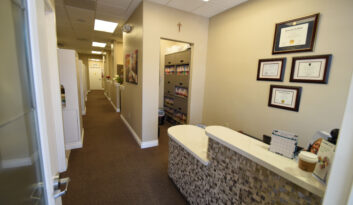 Dr. Hien is an alumni of the prestigious University of California San Francisco Dental School and practicing for over 15 years.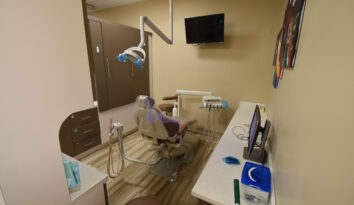 Waiting Room Entertainment
Watch your favorite movie or show and keep your kids entertained and relaxed while you wait and feel at ease.
State of the Art Equipment
X-Rays done in house with state of the art equipment and immediate readings to take care of your dental needs.
Find out why Esthetic Dental Care is a Favorite among the community
Kids love us. From TVs in every room to a special treasure box, our staff treats your family like their own with the utmost care.
When not in the office, Dr. Hien spends her time volunteering in our local community and mentoring the youth.
Call, Email, Text, fill out a form or walk in, we make it easy and stress free
We have been servicing the Bay Area for over 15 years with the highest satisfaction ratings from our patients.
We accept most major insurance such as Aetna, Anthem, Delta, Cigna & More. We also accept cash and can work out payment options.
From Comprehensive Oral Exams, to Implant restoration, we make sure all our patients maintain their beautiful smile
There is street parking in front of the building a free parking lot in the back of the building
Tuesday – Friday: 9AM – 6PM
Saturday: 9AM – 1PM
Sunday & Monday: Closed
What Our
Patients Say
About Us
Before Dr. Nguyen, I absolutely hated going to the dentist. But my experience with Dr. Nguyen and her staff over the years have changed that. When I arrive for my appointments, there's hardly a wait because the staff is very efficient. Once my appointment start, I'm always asked to select a movie to watch! Yes, there is a tv in every patient room!

What Our
Patients Say
About Us
Honestly, I wish I found this dentist in my earlier years! I had several referrals from friends. Didn't check out this dental clinic until I chipped my boyfriend's teeth and we checked this place out.

What Our
Patients Say
About Us
Dr. Hien Nguyen is awesome and very good with kids. Hien and her staff are well prepared with toys for my toddler and kindergartner — so my kids have actually asked, "when are we going to the dentist again?"